(OPEN FOR REGISTRATION) NEXT MEETING: Wednesday, September 18, 2019
Wednesday September 18, 2019
Marlboro, MA
ANS-NE Annual Meeting and Social Event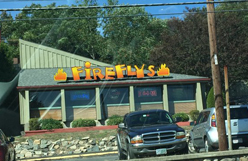 This meeting will include:
• Introduction of section officers 2019-2020 meeting plans
• Member opportunities
• Games and prizes
The Games will include a nuclear trivia contest.
Teams will be set up to equalize your chances of winning.
Nominal prizes will be awarded to the winning teams.
Please register early for discounted rates
Send questions and reservation changes to Jerry Balayan: ne@local.ans.org
LOCATION: Fireflys BBQ, 350 E. Main Street, Marlboro, MA, (508) 357-8883

Meeting Charges (Payable at Meeting, Checks, Credit Cards or Cash -Food service included):
Members: $35.00*
Students: $20:00*
Member Spouse: $35.00*
Non-members: $45.00*
Membership Dues (2019-2020 Season): $20.00 (good through 8/2020): Please pay at meeting!
*$5.00 discount for early registration (Before Noon on 9/11)
Schedule:
5:30 pm: Registration/ Social Hour
6:00 pm: Food Service
6:30 pm: Short Annual Meeting and Games
8:30 Adjourn
Register at discounted rates.
No Show Advisory
We are charged according to the head-count provided prior to the meeting, no-shows hurt ANS/NE financially. If you need to cancel after signing up, please give us notice before noon on the last business day before the meeting. Please note if you make reservations and don't show up, we will end up paying for your dinner. If your plans change, please let us know ahead of time, otherwise, we will be asking you for the full payment. For cancellations or changes, please contact us at ne@local.ans.org

35146total visits,72visits today