The American Nuclear Society – Savannah River Section, and the Health Physics Society – Savannah River Chapter are pleased to co-host a technical dinner meeting on January 16, 2020.
Our guest speaker is Professor Robert Hayes of North Carolina State University.  The January meeting details are shown below:
Date:  Thursday, January 16, 2020
Schedule:  6:00 PM – Registration; 6:00 PM – 7:00 PM Meet & Greet/Heavy Hors D'oeuvres (with No-Host Bar); 7:00 PM – Announcements; 7:15 PM – Technical Presentation
Location:  Newberry Hall, 117 Newberry Street SW, Aiken, SC 29801
Presentation: "Retrospective Dosimetry, Radiological Air Monitoring and Health Physics"
Speaker: Professor Robert (Rob) Hayes of North Carolina State University
About the Speaker: Rob Hayes is an Associate Professor of Nuclear Engineering with a Joint Faculty Appointment with ORNL. Dr. Hayes' thrust areas span nuclear nonproliferation including nuclear assay and retrospective dosimetry. He also finds health physics, nuclear criticality safety, burnup, shielding, nuclear waste disposal and novel detection methods of interest, particularly when they relate back to nonproliferation. Dr. Hayes is a Certified Health Physicist and a licensed Professional Engineer (Nuclear) with industry and field experience in radiological emergency response, nuclear waste management, nuclear safety, radiation dosimetry, nuclear criticality safety, air monitoring, ALARA and shielding design.
Summary: Professor Hayes will discuss how thermo-luminescence, optically stimulated luminescence and electron paramagnetic resonance are being used for nuclear forensics and radiological emergency response research. Also, new physical insights into radiological air monitoring will be demonstrated in addition to novel detection approaches. All of this folds into supporting the new Health Physics minor now available at NC State where further exciting developments are taking place.
 Cost:  Regular – $27; Nuclear Retirees & Young Professionals (0-3 years) – $24; Students – $15; Walkups (not registered) – $32; All Credit Card Payments (add $2 convenience fee)
Heavy Hors d'oeuvres:  Cheese and crackers; Fresh Fruit Display; Tortilla Mex Cups; Red Pepper Hummus w/ pita chips, carrots, and broccoli; Steak / Chicken / Shrimp Fajita Station; Newberry Cookies; Beverages – Water, Iced Tea, Coffee, Soft Drinks; Cash Bar available
Reservation Information: The deadline for reservations is by 5:00 PM, January 15, 2020 (Wednesday).  Reservations can be made through the following link: https://www.surveymonkey.com/r/58CM3JN. Click the "Done" button on the registration form bottom to submit.  Alternatively, a request can emailed ans.savannahriver@gmail.com.  An email/text confirmation will be sent for all reservation requests.
Due to the meeting venue, all unmet reservations will be invoiced.
Future meeting dates:
Technical Meeting
TBD
Aiken, SC
Nuclear Trivia
August 21, 2019, 6:30 pm, Carolina Ale House.
Augusta, GA

Special Event
TBD
City, State

Special Event
Location
City, State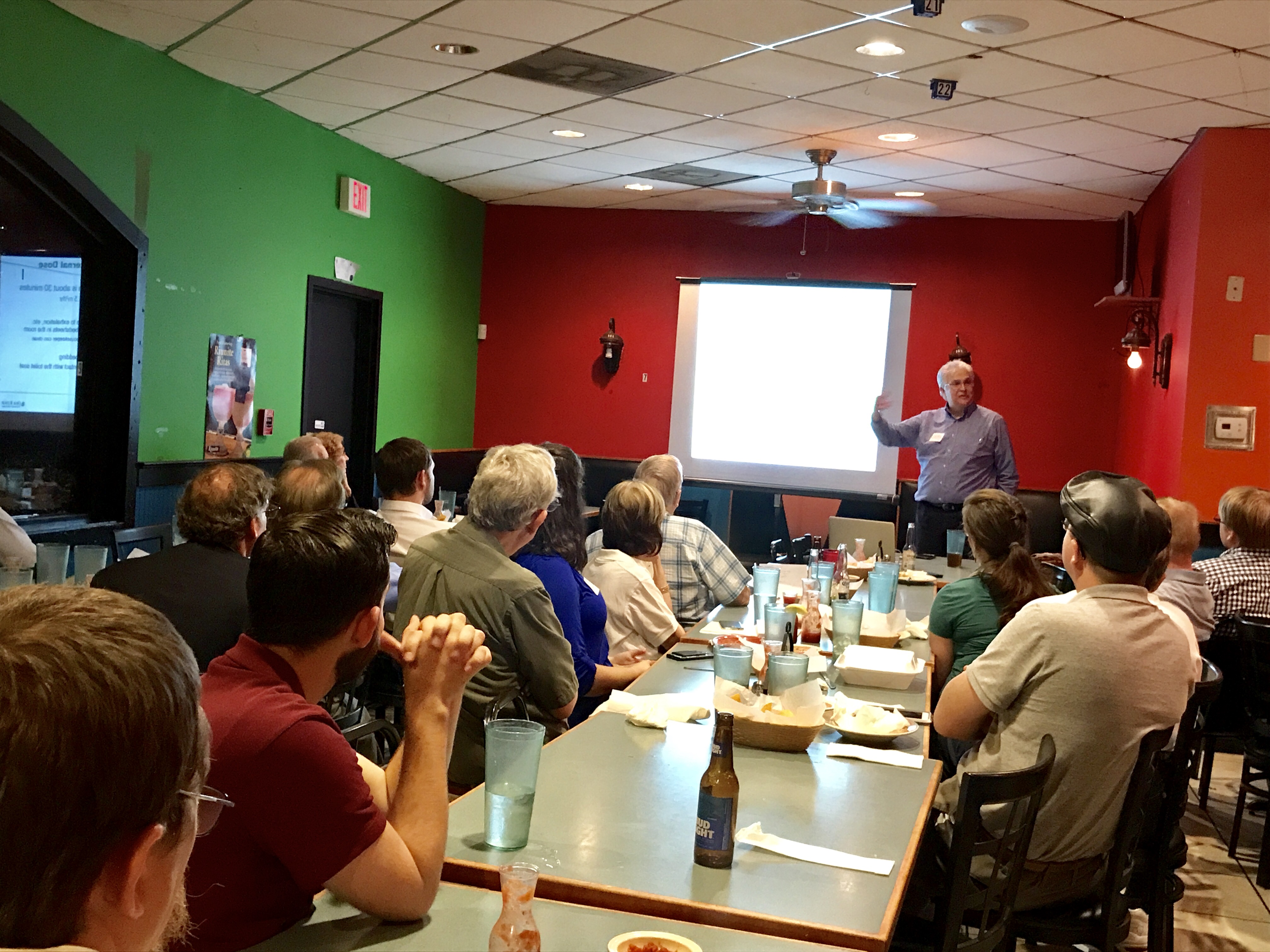 For summaries and photos of past technical meetings, click the dates below.
Select summaries of older meetings are available upon request.