October 23 Technical Meeting Hosts ANS President Kray!
DATE:  Wednesday, October 23, 2019.  Registration/Social begins at 5:45 PM; 6:45 PM Buffet Dinner; 7:30 PM Announcements; 7:35 PM Technical Presentation
PRESENTATION: "U.S. Commercial Power Industry: Existing and Advanced Reactors"
SPEAKER BIO:  Our special speaker is Marilyn Kray, the 65th president of the American Nuclear Society and Vice President of Nuclear Strategy & Development at Exelon Generation. During her 30-year career, she initiated and led a consortium to develop the industry process for licensing new nuclear power plants in the United States. She has also appeared in front of Congress multiple times to testify about nuclear powers merits, and is a frequent public speaker, having appeared on outlets such as NPR, MSNBC, and the PBS News Hour.
LOCATION: Hampton Terrace 1, Crowne Plaza Hotel, 1060 Center Street (Across from SRP Park), North Augusta, SC 29841
COST:  $45 per person; $40 – Nuclear retirees and Early Career Professionals (0-5 years); $20 – Students;   $50 – Walk-up (not previously registered); $2 convenience fee will be applied to all credit card payments.
MENU: Mixed Baby Greens with House Dressing & Fresh Fruit Salad, Rosemary Baked Chicken & Seared Salmon with Dill Sauce, Sides: Oven roasted red potatoes, Roasted root vegetables, and Wild rice pilaf, Chef's choice of dessert display, Served with Fresh baked dinner rolls, Beverages: Coffee, (hot/sweet) Tea and ice water service; No-Host Bar Available.
RESERVATION DEADLINE:
  5:00 PM Tuesday, October 22, 2019. 
Please make all reservations through the following link: 
https://www.surveymonkey.com/r/SZHYQSJ
.  
To make a reservation using this link, just complete the "survey" and click on the "Done" button on the bottom of the survey as indicated.   An email reservation confirmation will be sent to the email address you provided.  If you experience problems with the registration website, email 
ans.savannahriver@gmail.com
.
Future meeting dates:
Technical Meeting
TBD
Aiken, SC
Nuclear Trivia
August 21, 2019, 6:30 pm, Carolina Ale House.
Augusta, GA

Special Event
TBD
City, State

Special Event
Location
City, State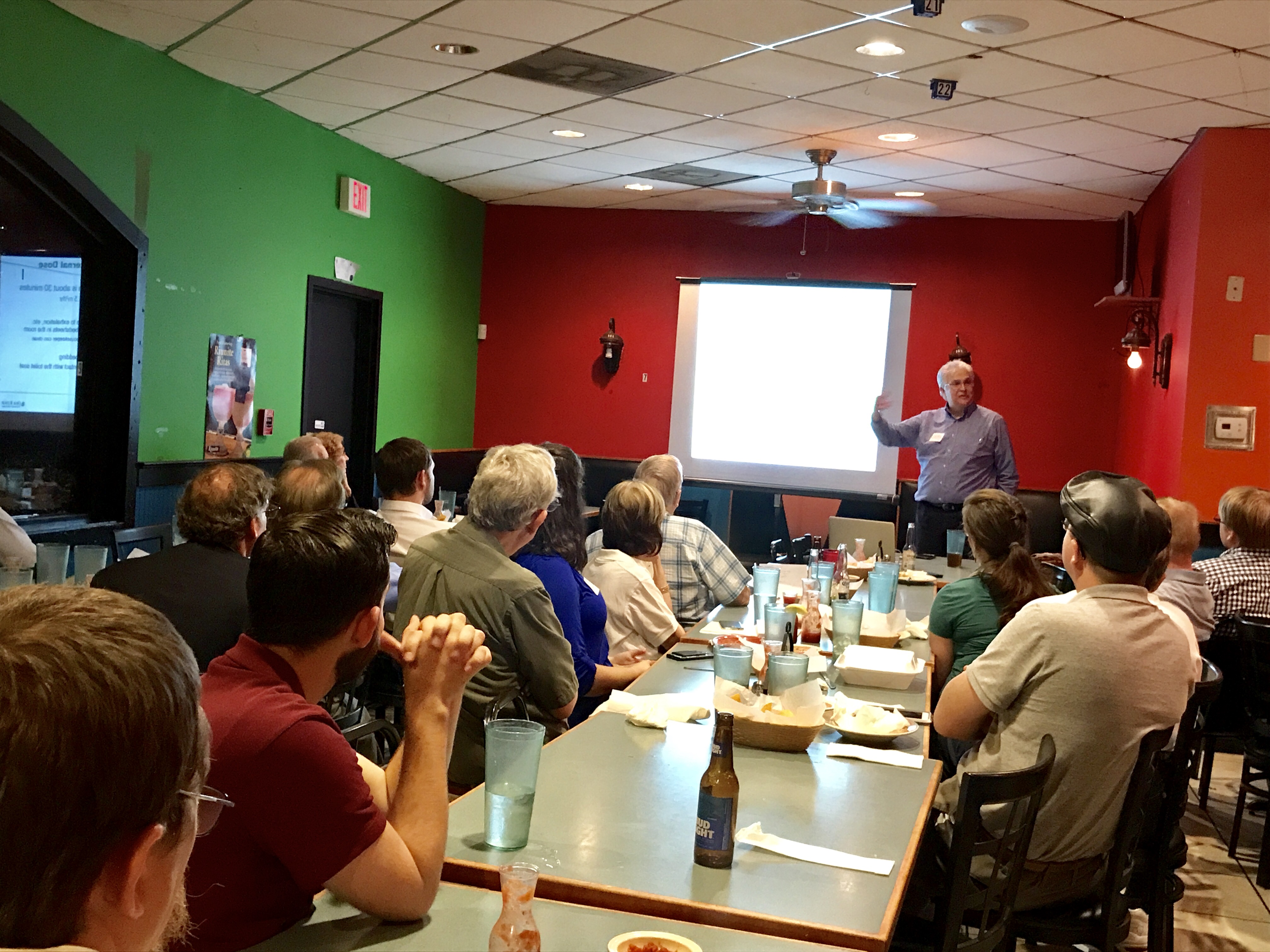 For summaries and photos of past technical meetings, click the dates below.
Select summaries of older meetings are available upon request.