MEETING ANNOUNCEMENT  
Join the ANS-NE Section Meeting
Tuesday, May 23, 2023
EVENT:  ANS-NE Meeting (in person audience w/ virtual speaker)
Speaker: Jun Wang, PhD. Senior Engineer, Safety Analysis & Risk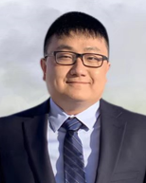 Dr. Jun Wang is a Senior Engineer at TerraPower, LLC., working on consequence safety methods since 2022. Dr. Wang's work covers the chemical reaction mechanism, transient calculation, and software qualification. Dr. Wang also serves as a Board member of the journals "Annals of Nuclear Energy" and "Progress in Nuclear Energy," the technical reviewer of the DOE SBIR and NEUP programs, and is an ANS THD committee member. Before TerraPower, Wang was a research scientist at the University of Wisconsin – Madison for 7 years. Dr. Wang got his Ph.D. in Nuclear Engineering at the Xi'an Jiaotong University in 2015.
Topic:  TerraPower's NatriumTM Demonstration Project and Safety Analysis 
This presentation will start with a general description of the Natrium facility and the safety analysis. It will then cover the Natrium Demonstration Project design, and safety analysis topics such as core cooling, containment, and sodium chemical reaction.
Send questions and reservation changes to Jerry Balayan: ne@local.ans.org
LOCATION: Simpson Gumpertz & Heger, 480 Totten Pond Rd, Waltham, MA
LOCATION INFORMATION and COVID POLICY:
SGH Bldg Layout Link
Directions to SGH
COVID Requirements
SCHEDULE:
5:30 pm: Registration/ Social Hour
6:00 pm: Food Service
6:30 pm: Presentation
8:30 pm: Adjourn
MEETING CHARGES :
ANS-NE Member or Friend: $30
Non-Member: $40
Student: $10

9379total visits,2visits today